Tomasso has taught over 100 students, and believes Collegify played an important role in their success.
Watch what he has to say.
Advanced tools to power your teaching process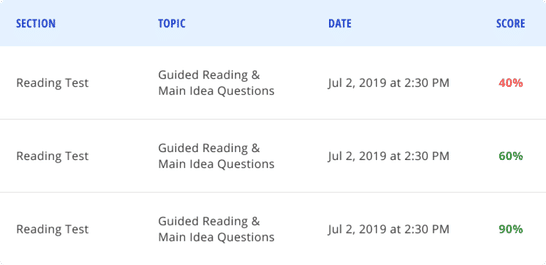 The easiest way to manage multiple students
The well-equipped Teacher Dashboard allows you to track multiple students on a single platform while giving you access to detailed performance reports for each individual. Draw your conclusions based on modern data analytics, and enable more students to shine.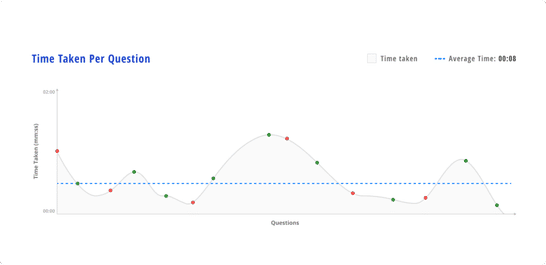 Intelligent analytics, better time-management
With the algorithm-driven grading system, view each question's difficulty level and time taken by your students, gaining the most granular insights into their performance and where best to apply your efforts.
Do more with your time, both inside and outside the classroom.
Insights, based on Data Analytics
Key Strengths & Weaknesses
Detailed test reports provide insights into your students' strengths and areas of improvement; focus your teaching as never before.
Understanding Learning Patterns
Our visual learning tools make the test preparation process engaging and interactive, enhancing student focus and concentration.
Unique Score Predictor
Our unique score predictor feature gradually adapts to the student's change in performance over time spent on the platform.
The Collegify Approach
Manage tasks in one place
Personalize your teaching schedule by getting a bird's-eye view of your students' calendars.
Access worksheets and mock tests
Enhance and expand the ambit of your lessons by providing students with additional study materials such as worksheets & mock tests, automatically tailored to their progress to date.
Adaptive Learning Methods
Our platform adapts to every student based on student learning styles and performance, thus simplifying the learning process.Collegify does the crunching so you can do the teaching.
10K+
Questions to solve
20+
Official-style mocks
7500+
Students enrolled
250+
Interactive video lessons